Duo box : Oil (Baux de Provence) & Balsamic Vinegar (Modène)
Box containing
10cl of olive oil from Baux de Provence (France)
10cl of balsamic vinegar from Modena (Italy)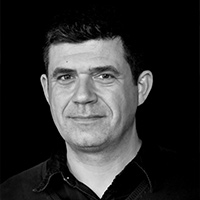 Quality guarantee
For more than 20 years, the Sur Les Quais team has been looking for the best products from the world's gastronomy for you and has gone out to meet small producers and artisans. From these travels are born beautiful human encounters and a rigorous selection of fine spices, oils and artisanal condiments from preserved terroirs.
Each product is selected for its taste qualities, its originality and the authenticity of its origin.
Our commitment to our producers, by fostering lasting relationships based on trust and friendship, allows us to guarantee very high quality and constant freshness.

Duo box : Oil (Baux de Provence) & Balsamic Vinegar (Modène)
Box containing
10cl of olive oil from Baux de Provence (France)
10cl of balsamic vinegar from Modena (Italy)
To discover in this box of extra virgin olive oils: 10cl of French extra virgin olive oil from Baux de Provence and 10cl of balsamic vinegar from Modena.
JM CORNILLE's extra virgin olive oil from Les Baux de Provence: this very high quality olive oil develops a very original and complex black fruitiness with aromas of truffle, sourdough bread and cooked artichoke.
The olives are pressed in the strictest tradition, using the most natural methods possible: sustainable agriculture or organic, exclusively mechanical processes, cold extraction.
To accompany this olive oil, we propose a balsamic vinegar of Modena Grande Reserve. This vinegar is produced near Modena in Italy. It benefits from the IGP designation which guarantees a minimum rate of concentrated grape must and wine vinegar, as well as an aging of at least 2 months in oak barrels. What is important to underline is the proportion of concentrated grape must and wine vinegar which is 60/40. The vinegar is produced exclusively from the grapes of the property. No caramel, nor any coloring.
Customers who bought this product also bought:
4 other products in the same category: