Duo Box : Sicilian Oil & Perfumed Oil (Lemon)
Box containing
10cl of DISISA extra virgin olive oil (Sicily, Italy)
10cl of extra virgin olive oil with lemon (Sicily, Italy)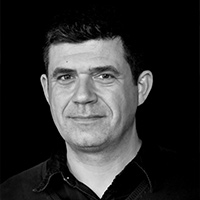 Quality guarantee
For more than 20 years, the Sur Les Quais team has been looking for the best products from the world's gastronomy for you and has gone out to meet small producers and artisans. From these travels are born beautiful human encounters and a rigorous selection of fine spices, oils and artisanal condiments from preserved terroirs.
Each product is selected for its taste qualities, its originality and the authenticity of its origin.
Our commitment to our producers, by fostering lasting relationships based on trust and friendship, allows us to guarantee very high quality and constant freshness.

Duo Box : Sicilian Oil & Perfumed Oil (Lemon)
Box containing
10cl of DISISA extra virgin olive oil (Sicily, Italy)
10cl of extra virgin olive oil with lemon (Sicily, Italy)
A découvrir dans ce coffret d'huiles d'olive extra-vierge: 10cl d'huile d'olive extra-vierge de Sicile et 10cl d'huile d'olive extra-vierge au citron.
Ces huiles extra-vierges sont réalisées à partir d'olives pressées dans la plus stricte tradition, en utilisant les méthodes les plus naturelles possibles : agriculture raisonnée ou biologique, procédés exclusivement mécaniques, extraction à froid, absence de filtration.
Huile d'olive extra-vierge de Sicile "DISISA" : une huile sicilienne ardente, souple et ample en bouche. Excellente pour magnifier une soupe fraîche ou en assaisonnement de poissons grillés ou rôtis au four, elle convient bien également pour parfumer salades et antipastis. À découvrir absolument !
Huile d'olive extra-vierge au citron: Cette huile d'olive de qualité est associée aux citrons de Sicile, cultivés à pleine maturité. Elle est parfaite pour relever les poissons ou tout simplement pour apporter une note acidulée aux plats du quotidien.
Customers who bought this product also bought:
4 other products in the same category: