Olive oils from Italy
Wooden box "Italy" - 3 premium olive oils from Italy containing 3 bottles of 37,5cl
THE VINEYARD (Tuscany)
DISISA (Sicily)
LEMON OLIVE OIL (Sicily)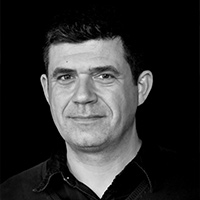 Quality guarantee
For more than 20 years, the Sur Les Quais team has been looking for the best products from the world's gastronomy for you and has gone out to meet small producers and artisans. From these travels are born beautiful human encounters and a rigorous selection of fine spices, oils and artisanal condiments from preserved terroirs.
Each product is selected for its taste qualities, its originality and the authenticity of its origin.
Our commitment to our producers, by fostering lasting relationships based on trust and friendship, allows us to guarantee very high quality and constant freshness.

Olive oils from Italy
Wooden box "Italy" - 3 premium olive oils from Italy containing 3 bottles of 37,5cl
THE VINEYARD (Tuscany)
DISISA (Sicily)
LEMON OLIVE OIL (Sicily)
LEMON EXTRA VIRGIN OLIVE OIL (Sicily) - 37,5cl: This lemon scented olive oil comes from a micro production of a hazienda in Sicily that we know particularly well.
DISISA EXTRA VIRGIN OLIVE OIL (Sicily) - 37,5cl: A fiery oil, soft and full in the mouth. Excellent to magnify a fresh soup or to season grilled or oven-roasted fish, it is also well suited to flavour salads and antipastis. To discover absolutely!
EXTRA VIRGIN OLIVE OIL LE VIGNE (Tuscany) - 37,5cl : Tuscan oils are a must and a classic of Italian gastronomy! They are oils assembled from several cultivars (Frantoio, Moraiolo and Leccino) harvested at a degree of maturity which confers a "green fruitiness" to the oil. Here there is no restraint, these are fiery, lively oils that exhale a bouquet of fresh herbs. The oil Azienda Le Vigne in Montenero d'Orcia (Tuscany) is a delicate and sweet oil that becomes fiery and peppery at the end. It is particularly delicious with antipasti, raw or cooked vegetables, which it strongly enhances, and grilled fish....
"Terroirs d'huiles", a selection of olive oils rigorously selected by the experts of SUR LES QUAIS and coming from the best olive groves of the Mediterranean area
The olives are pressed in the strictest tradition, using the most natural methods possible: sustainable agriculture or organic, exclusively mechanical processes, cold extraction, no filtration.
Customers who bought this product also bought:
4 other products in the same category: