Duo box : Sicilian Olive OIl & Balsamic Vinegar (Modène)
Duo box containing a Sicilian olive oil and a Balsamic vinegar from Modène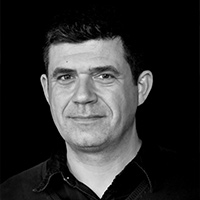 Quality guarantee
For more than 20 years, the Sur Les Quais team has been looking for the best products from the world's gastronomy for you and has gone out to meet small producers and artisans. From these travels are born beautiful human encounters and a rigorous selection of fine spices, oils and artisanal condiments from preserved terroirs.
Each product is selected for its taste qualities, its originality and the authenticity of its origin.
Our commitment to our producers, by fostering lasting relationships based on trust and friendship, allows us to guarantee very high quality and constant freshness.

Duo box : Sicilian Olive OIl & Balsamic Vinegar (Modène)
Duo box containing a Sicilian olive oil and a Balsamic vinegar from Modène
DISISA: an ardent Sicilian oil, supple and ample in the mouth. Excellent for enhancing a fresh soup or seasoning of grilled or roasted fish, it is also great for flavoring salads and antipastis.
To discover absolutely!  
This concentrated balsamic vinegar will serve not only to season salads, parmesan but also to perfume a milk cream or a rice cake ...
JACQUELINE C. published the 30/10/2022 following an order made on 22/10/2022
Je n'attribue aucune note car ces produits sont destinés à des cadeaux. Par contre j'ai reçu des produits de ce site et la qualité est au rdv
Customers who bought this product also bought:
4 other products in the same category: