Argan oil - 20cl
Vegetable oil for seasoning - Argan
100% virgin argan oil (Argania spinosa kernel)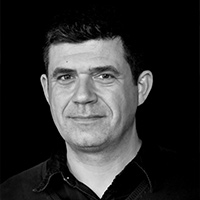 Quality guarantee
For more than 20 years, the Sur Les Quais team has been looking for the best products from the world's gastronomy for you and has gone out to meet small producers and artisans. From these travels are born beautiful human encounters and a rigorous selection of fine spices, oils and artisanal condiments from preserved terroirs.
Each product is selected for its taste qualities, its originality and the authenticity of its origin.
Our commitment to our producers, by fostering lasting relationships based on trust and friendship, allows us to guarantee very high quality and constant freshness.

Argan oil - 20cl
Vegetable oil for seasoning - Argan
100% virgin argan oil (Argania spinosa kernel)
This oil is made from "amandon", a nut found in the heart of the argan, the fruit of the argan tree. This tree, which grows only in semi-desert areas, is very present in Morocco where there are nearly 20 million trees in the Agadir region. Argan oil is very important in the Berber culture where it is used both for its food and cosmetic virtues. Less known to the general public in the West than walnut oil, argan oil has a slight taste of hazelnut. It is ideal for seasoning salads or beef carpaccio. More traditionally it can be used with tagines, couscous, tomatoes, grilled peppers, carrots with cumin, and goat cheese.

Ingredients: 100% virgin argan oil (Argania spinosa kernel)
Allergens: Possible traces of sesame
Quantity : 20cl
Origin : France
Customers who bought this product also bought:
4 other products in the same category: