Walnut oil - 20cl
Vegetable oil for seasoning - Walnuts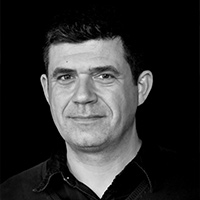 Quality guarantee
For more than 20 years, the Sur Les Quais team has been looking for the best products from the world's gastronomy for you and has gone out to meet small producers and artisans. From these travels are born beautiful human encounters and a rigorous selection of fine spices, oils and artisanal condiments from preserved terroirs.
Each product is selected for its taste qualities, its originality and the authenticity of its origin.
Our commitment to our producers, by fostering lasting relationships based on trust and friendship, allows us to guarantee very high quality and constant freshness.

Walnut oil - 20cl
Vegetable oil for seasoning - Walnuts
Our oil is made from fruit harvested by farmers in southern Bourgogne and Périgord. This amber colored oil is characterized by toasted aromas, reminiscent of bread or cookie crust, with fruity and bitter notes at the same time. This walnut oil is made from stone-crushed and slowly pressed walnuts. It goes perfectly with salads and raw vegetables (endives, green beans, celery, carrots) or steamed potatoes. It also delicately complements a good sherry vinegar or a balsamic. In pastry making, it enhances all apple-based preparations. Be careful, however, not to overheat the walnut oil, which spoils and denatures when cooked at too high a temperature.
Ingredients : Nuts
Allergens : Possible traces of sesame
Quantity : 20cl
Origin : France
Customers who bought this product also bought:
4 other products in the same category: