Huile d'Olive Acushla (Portugal) - 5L
Extra virgin olive oil Acushla
Origin: Quinta de Prado, Portugal
Category: Fruity Green
Organic Agriculture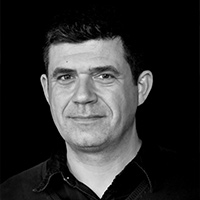 Quality guarantee
For more than 20 years, the Sur Les Quais team has been looking for the best products from the world's gastronomy for you and has gone out to meet small producers and artisans. From these travels are born beautiful human encounters and a rigorous selection of fine spices, oils and artisanal condiments from preserved terroirs.
Each product is selected for its taste qualities, its originality and the authenticity of its origin.
Our commitment to our producers, by fostering lasting relationships based on trust and friendship, allows us to guarantee very high quality and constant freshness.

Huile d'Olive Acushla (Portugal) - 5L
Extra virgin olive oil Acushla
Origin: Quinta de Prado, Portugal
Category: Fruity Green
Organic Agriculture
Produced in Portugal, Acushla organic olive oil has a vegetal attack (cut grass) nuanced by zesty and almondy notes. Try it on a fennel, pear and parmesan salad, on grilled salmon at the end of cooking or to enhance a goat cheese.
Local Olive Oils: the "flavour brokers" of SUR LES QUAIS offer you a rigorous selection of local olive oils, produced locally all around the Mediterranean. Discover their specificities!
Origin: Portugal
Category: Fruity Green
Olive varieties used: cobrançosa, madural and verdeal
Quantity: 5 liters
Customers who bought this product also bought:
4 other products in the same category: