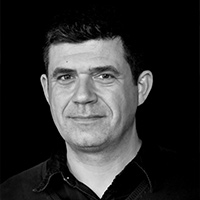 Quality guarantee
For more than 20 years, the Sur Les Quais team has been looking for the best products from the world's gastronomy for you and has gone out to meet small producers and artisans. From these travels are born beautiful human encounters and a rigorous selection of fine spices, oils and artisanal condiments from preserved terroirs.
Each product is selected for its taste qualities, its originality and the authenticity of its origin.
Our commitment to our producers, by fostering lasting relationships based on trust and friendship, allows us to guarantee very high quality and constant freshness.

"Cayenne pepper" is a category that includes several peppers from South America. It can reach 30,000 on the Scoville scale. This scale, created in the early twentieth century, aims to measure the intensity of spiciness of peppers by assessing the level of capsaicin, responsible for the sensation of heat.
This pepper is ideal for spicing up all kinds of dishes: pies, quiches, sautéed vegetables, dishes in sauce...It is also an original but interesting addition to spice up a chocolate dessert.

Ingredients : Cayenne pepper
Origin : Malawi
Weight : 35g
Customers who bought this product also bought:
4 other products in the same category: